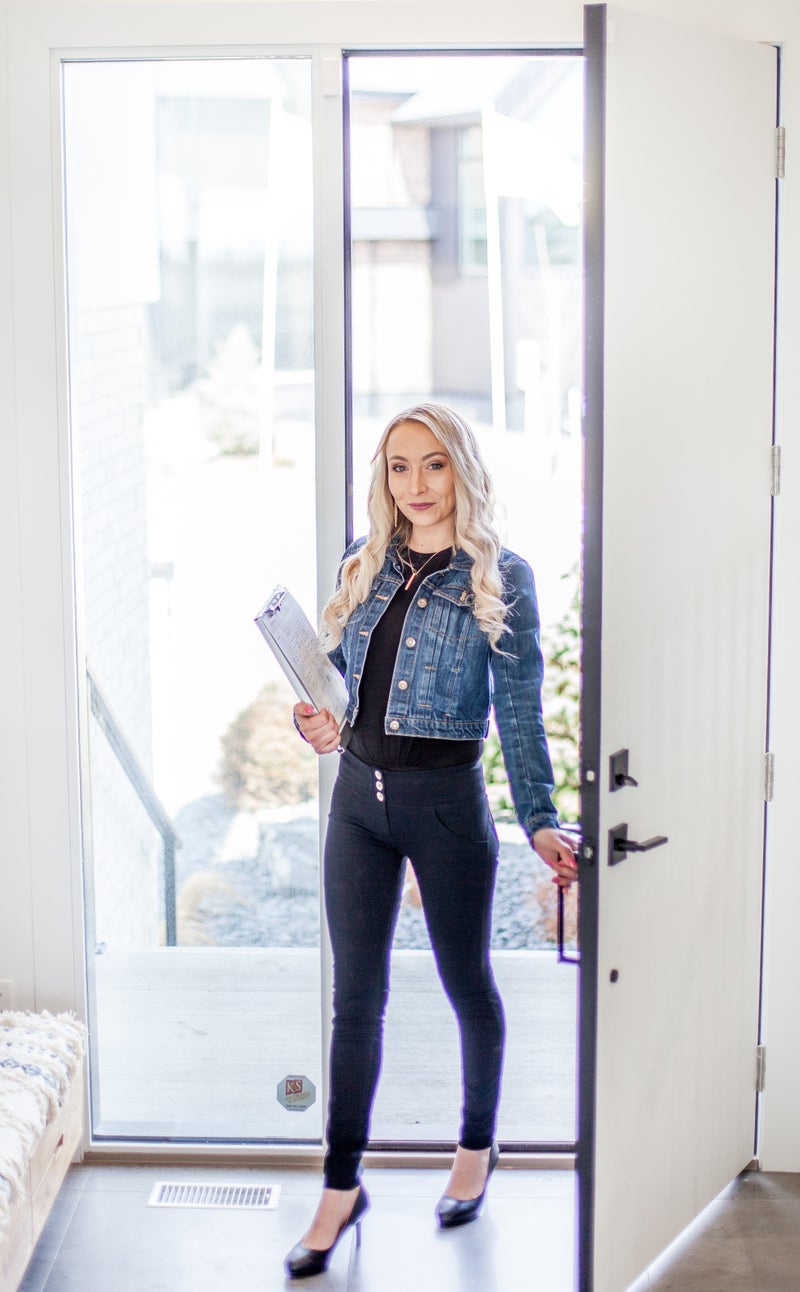 Sandra Sass

, 
her personality is what you will see first.  Although techniques, skills and image have an influence on her success. The real source of lasting effectiveness lays in strong character… the roots!  She prides herself in being personable, genuine, sincere and most importantly trustworthy.   
Her clients come first and foremost all of the time. She has a strong background in sales, administration and management. Sandra has a complex understanding of financial planning and real estate.  She strives to keep on top of all of today's trends in real estate, as well as new innovations in the marketplace. 
You are the most important piece of the real estate transaction; because of that, Sandra has designed a client care system that allows her to keep you, the client, informed, and up to date at all times. You're never left wondering where you are in the process of selling or buying your home.  She believes that all of her clients deserve the best and most effective representation in the business and that's what she will provide while containing the stresses associated with buying and selling.
Working with Sandra means she is identifying your goals, your wants, your wishes, and together you will make them a reality. She listens. Truly listens to what you're saying.  She will make sure you are working toward the same goals. No one views the real estate industry with more passion than she does! She would love to help you find that forever home, your first home or that cottage on the lake to make lasting memories.
She will work with you to achieve the highest return on your sale. She has studied and will continue to study what the buyer is looking for, and will provide you with the tips necessary to make your house sale as speedy, and profitable as possible. Conversely, if buying Sandra will work non-stop to get you that dream home at the price you want! She will negotiate until you get what you're looking for!
Outside of her real estate obsession, Sandra's desire for a strong home and family is admirable.  She was born and raised in Winnipeg, MB. If you have questions, don't hesitate to ask her about her hometown. She loves sharing all of its uniqueness and beauty. Always found talking animatedly about her darling little daughter, not so little American Bulldog, and her solid support found in her tight knit family. She enjoys all Winnipeg has to offer in the way of festivals and events and of course, in the summer months they head to their cabin for some rest, relaxation, family time and to enjoy all that nature has to offer. She has a real love for her hometown and the 4 lovely seasons it brings.
In summary, working with Sandra to buy or sell your home is a partnership that she doesn't take lightly. She will treat you like family with openness and respect. She will utilize every tool she has to ensure your experience is a positive one.